K18Hair Treatment or Olaplex?
Or both?
We have started testing K18 on Asian and Indian hair lately, here is to share our test result and compare it to Olaplex No.3 treatment.
Hi Everyone, this is Luka here from Melbourne hair salon, our salon is specialist in colouring Asian and Indian hair.
We've been getting lots of questions about K18 lately, so here I'm answering some of your questions.
What is K18?
K18 is the first product that actually heals your hair from the inside out.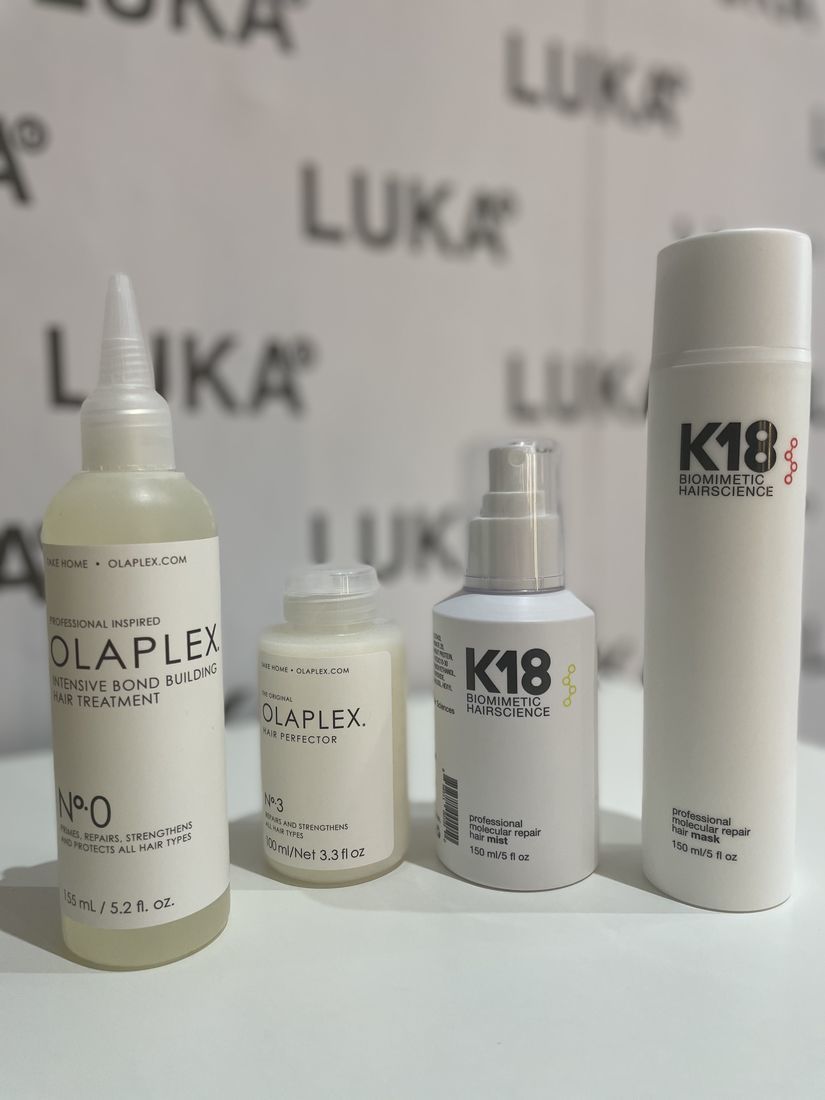 Compared to most bonding treatments on the market, Olaplex has been one of the leading bond treatments in the hairdressing repair treatment market and there are many other bonding treatments like L'oreal Smartbond which we also use in our salon, the K18 it is on a different level. (If you want to read about another test we found comparing Olaplex vs Smartbond, go to this link).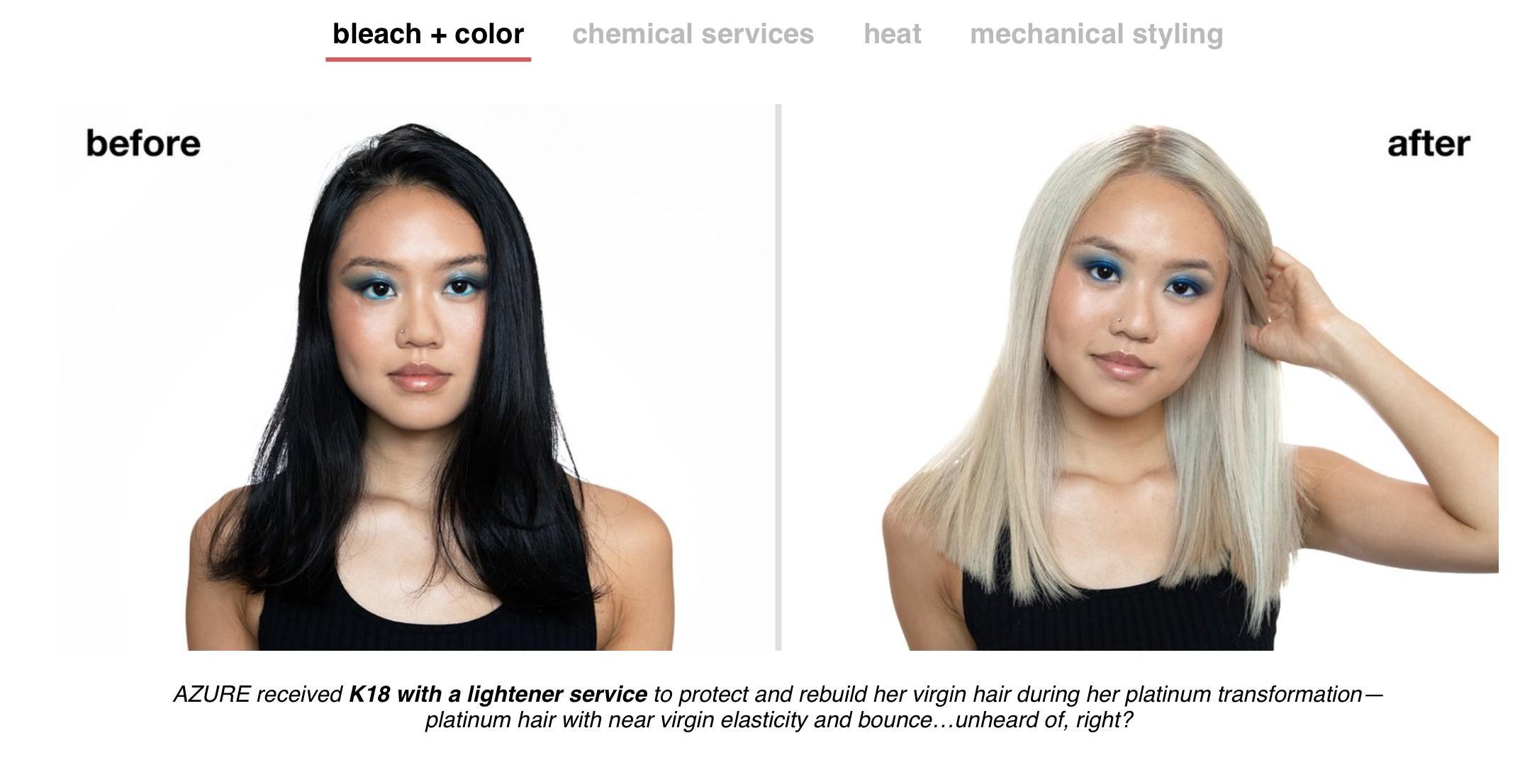 Because most bond treatments like Olaplex are repairing broken bonds in the cortex which is the inner layer of the hair shaft - it almost like using a hard glue to glue them back together. But it does not restore the elasticity and wash out over time.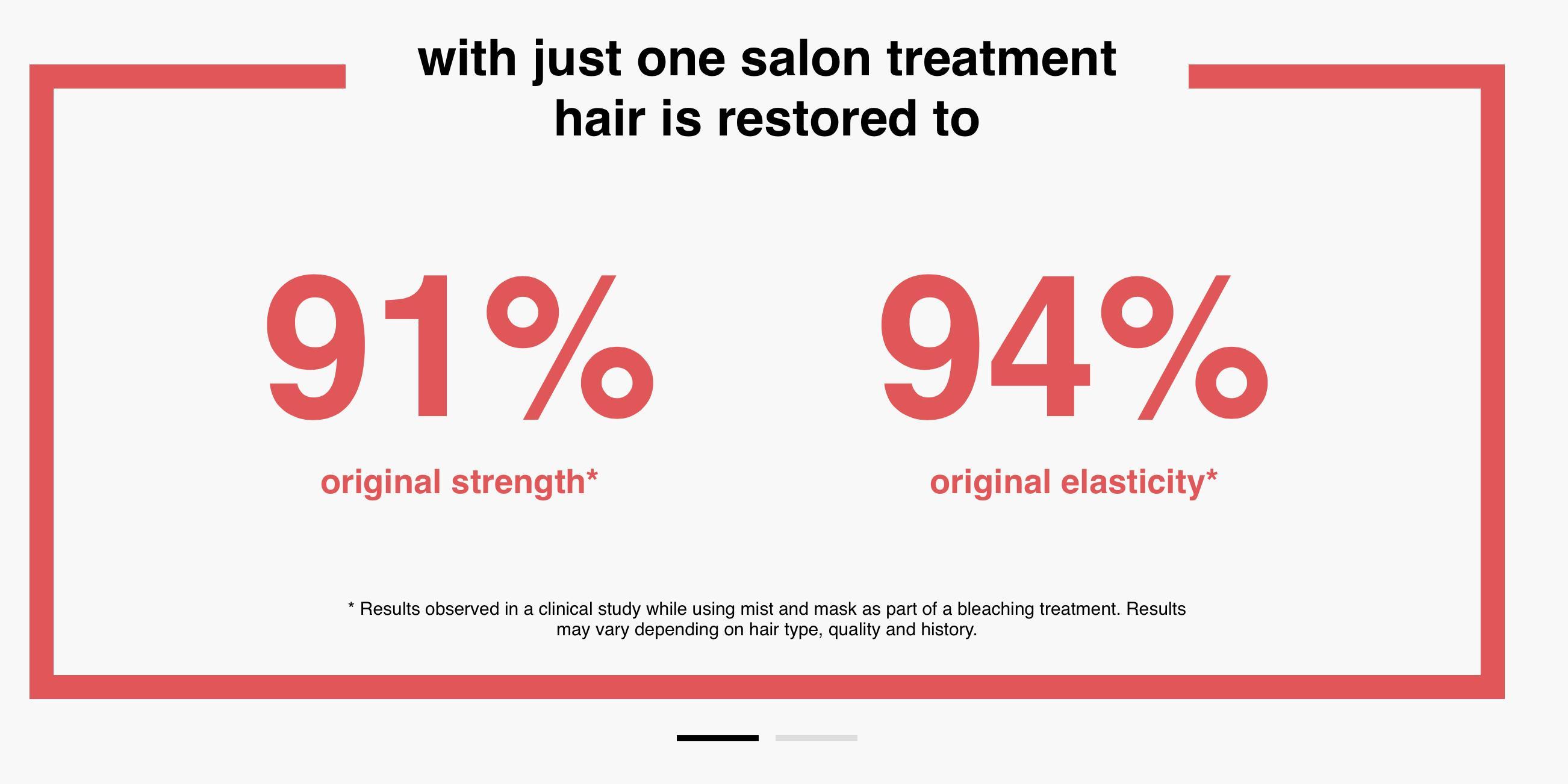 Which K18peptide, repairs the broken keratin hair chains, the K18 molecule reconnects the damaged keratin chains that are building block of hair.
It repairs and restores the strength, softness, smoothness and bounce, our clients hair feels like new.
Last but not least, the result will not wash away. Offen you have done a treatment in the hair salon, and your hair feels great when you walk out from the salon, but after a few washes at home, your hair feels like it never had been treated. But K18hair Peptide is different, the result lasts for a long time because it actually reverses the damage, that's why you don't feel like it washes away.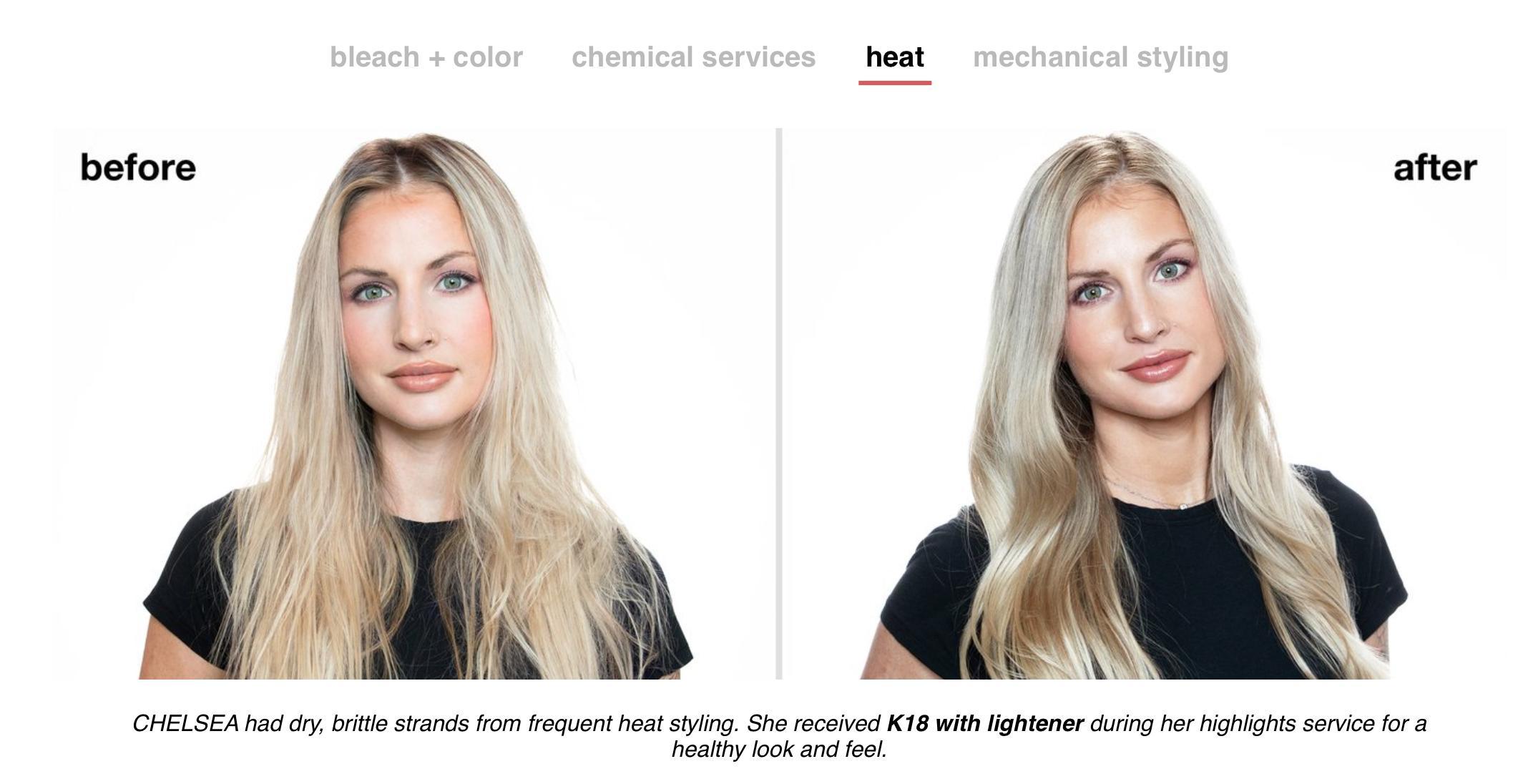 Make sure your hairdresser does not use Bond builder number two like Olaplex No.2 when you are planning to use K18 on the same day, because our testing result shows it blocked the K18 getting into your hair cuticle.
In this scenario more treatment does not mean better.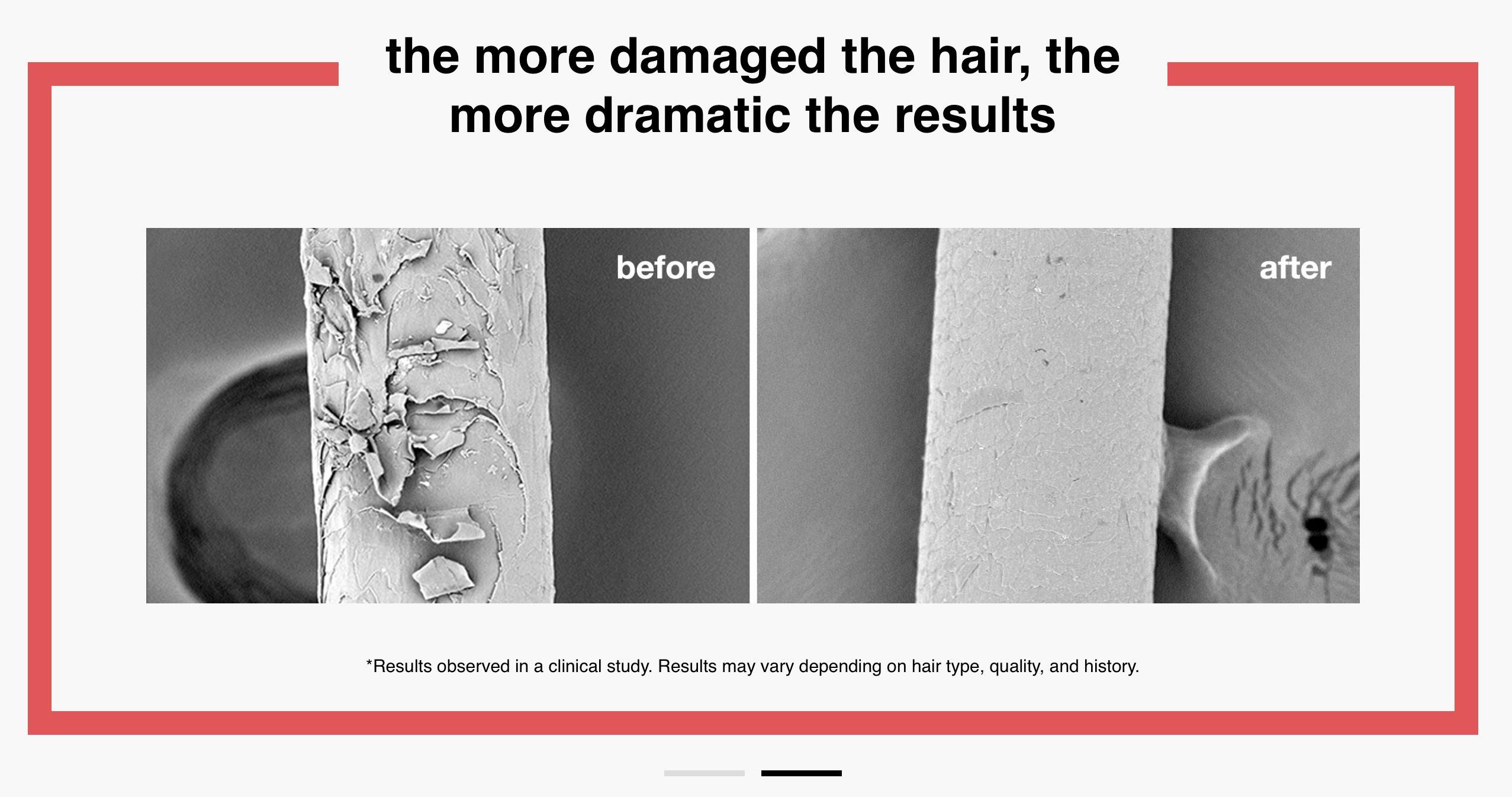 Often you hear people saying If the hair is more damaged the result is more obvious, which is kind of ture. Because damaged hair often has weakened(opened) cuticles, which means the K18 peptide is easier to get in and work its magic. So we come up with this idea, when we about to use K18 on Asian and Indian hair here, traditionally those hair type has a very strong cuticle and is very tight, which is the reason you often see Asian black hair has more shine because the cuticle is tightly closed so it reflect the light better. Anyway to help open up those cutiles, we use a deep cleaner shampoo which we develop ourselves. Originally we were using them to wash some guys' hair who have too much product(silicone based hair wax) built up. But now we are using them on the ladies' hair just to help open up the cuticle and allow K18 to penetrate the hair cortex and we are loving the result.
All in all, we have seen amazing results.
If you have not tried it yet, we highly recommend you to use this link below to schedule an appointment with us. We are Asian hair specialists, so if you want to colour and cut your hair, come see us in the salon.
If you want to purchase a small 5ml testing kit, you can use this link here.